High Fire Risk Areas
Tenaja - La Cresta - La Cresta Highlands - Meadow Oaks - De Luz
Moving to the Santa Rosa Plateau, already a resident, Tenaja, La Cresta, La Cresta Highlands, Meadow Oaks or De Luz or Temecula Wine country, with the unique land uses and risk of wild fires your regular home owner insurance that used to cover your last home maybe not be suitable here. Most regular homeowner policies exclude livestock including horses. As a La Cresta resident let me help advise you on coverage for your property.
Other areas also covered across the country, Call or email for more info..
info@EquineQuote.com
Through Laurel Fowler Insurance Broker, Inc. we also provide other types of insurance coverage, not just for horses.
FARM & RANCH INSURANCE
Horses at home, has your hobby or home business grown into more than you regular homeowner insurance will cover !!!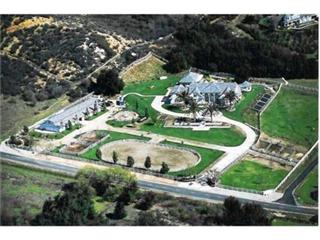 The farm/ranch policy offers both flexibility and broad protection for today's ranch owner. Whether you operate your horse farm as individual, partnership, or a corporation we can offer the necessary insurance protection that YOU need.
Coverage is available for all of your different types of farm structures and Tenant Dwellings. From the dwellings you live in, including your contents, to your barns and other outbuildings hay barn, garage, workshop, pipe pens, mare motel, and/or arena. We can also add other types of property such as jewelry, furs, art which can be scheduled.
Loss of Use coverage provides payment for certain losses when your home is damaged and rendered uninhabitable because of an insured loss.
Scheduled Farm Property coverage provides protection the farm personal property that you specifically name. (I.e. Tack, Tractors, Equipment, ATV's and/or Golf Carts)
Unscheduled Farm Personal Property coverage provides specified perils coverage such as hay, shavings, feed & misc. items usually valued at $2,000 & under for the farm personal property that you use in your farming operations.
Hay, Shavings, Feed, & Misc. Items usually valued at $2,000 & under.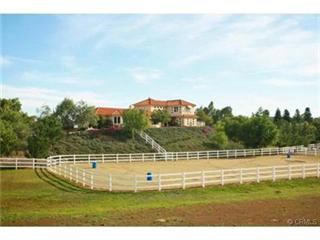 For an additional premium, coverage for your farm machinery, farm buildings and structures can include accidental direct physical losses. This coverage may provide for additional losses such as partial or total collapse of farm buildings.
Farm Liability provides Liability Coverage up to the limits in the policy for damages because of bodily injury or property damage caused by an occurrence to which this insurance applies

Miscellaneous Farm Property including, entrance gates, fencing, pumps, well/well houses, signs can be added.
On a separate policy, coverage is available for personal automobiles, trucks, truck tractors, horse trailers and trailers used in farming or related to an agricultural operation. Agri umbrella liability is available, too, with limits of $1 million to $10 million for excess limits above underlying insurance for liability and business auto coverage. Higher limits are also available.


Please call now for more information and application forms.
__________________________________________________________________________
Not sure what insurance you need
Please call or email and we are happy to explain the different types of insurance coverage to you.
For more information or for a free quote, please contact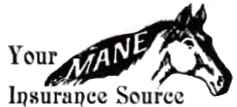 Your Mane Insurance Source
Diana Humphries
Phone (940) 324-9559

*Please note: This website provides only a simplified description of coverage and is not a statement of contract. Coverage may not apply in all states. When you receive your policy please read the complete details on coverage, limits, conditions, exclusions and all endorsements.