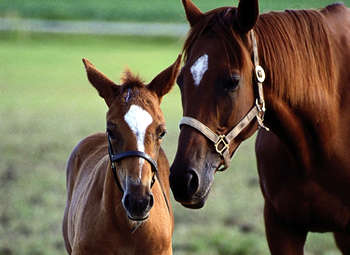 Horse Insuance - Make sure your loved ones are covered.
Take the time now and talk to us to make sure you have the
coverage you need.
Protection For You and Your Horse
Service Beyond The Policy
Laurel Fowler Insurance Broker, Inc, is a full-service insurance brokerage and we are able to offer you a full line of insurance services, specializing in equine insurance products for all breeds of horses, as well as horse farms, ranches, vehicles, stables, trainers liability, commercial, personal and horse show or horse club liability.
Let us save you money !!
Our agency offers a complete line of equine insurance products developed through our relationship with superior rated insurance companies. As an independent brokerage, we have access to many specialty markets enabling us to place your equine insurance at the best price with the maximum coverage.
Founded by Laurel Fowler, an insurance broker for over 19 years, we have extensive experience in the horse industry and as horse owners ourselves, we personally know the passion shared by horse owners. To all of our staff this business is much more than just an insurance policy.
We also provide non equine insurance too, in addition to equine services, we provide personal insurance, business packages, farm & ranch packages, and other commercial coverage. Our company motto is "YOUR MANE INSURANCE SOURCE-FROM HORSES TO HOUSES". We know the importance of attaining full coverage for your home, your barn, your autos and farm equipment in the event of a disaster. We Care!
For more information or for a free quote, please contact
Your Mane Insurance Source
Diana Humphries
Phone (940) 324-9559
*Please note: This website provides only a simplified description of coverages and is not a statement of contract. Coverage may not apply in all states. When you receive your policy please read the complete details on coverages, limits, conditions, exclusions and all endorsements.