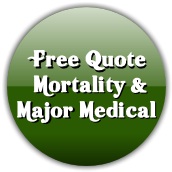 HORSE - MORTALITY AND MAJOR MEDICAL
Livestock Mortality is a Life Insurance policy for your horse, with you as a beneficiary. It is an All-Risk policy, which will cover death from any cause, subject to certain exclusions which are stated in the policy, it would also pay you if your horse is stolen. It would pay the actual value of the horse at the time of the accident or illness causing its death, not exceeding the value specified in the schedule.
The number one question we get is usually regarding the value of your horse. Your horse can be insured for its fair market value, or less. Fair market value is generally considered to be the amount you could expect to receive if you sold your horse today, with that said, this amount will have to be agreed by the insurance company underwriter using the Equine Value Justification form.
The value usually starts with the price you paid for the horse and goes from there. With a recent purchase, the purchase price would be used (and for foals, two times their stud fee). If you have owned the horse for some time and it has increased in value, you have the option to insure for more than the purchase price (we'll ask for justification - show records, training costs, breeding records).
Keeping your horse healthy requires good nutrition, exercise, affection, and good medical care. Medical care for your horse can get expensive, but Equine Major Medical Insurance can help defray these costs and can be added to a Mortality policy. (Mortality coverage can be purchased on it's own without Medical coverage or at a discount with Medical coverage. Medical coverage is an addition added to a Mortality policy and as such cannot be purchased without Mortality. (See Valuable Optional Cover Below)
So How Much Does this all cost......
Rate Guide Example
Hartford Insurance Co: (Cost of Mortality) + $250.00 per year for $7,500.00 Major Medical with $300.00 medical deductible.
Great American Insurance: (Cost of Mortality) MUST BE OVER $10k + $375.00 per year for $10,000.00 Major Medical with $250.00 medical deductible.
Higher medical limits are available. Rates are subject to change. Some companies offer payment plans.
Cost of Mortality is a percentage based on breed, age, sex, use and insured value.
Please complete the form below for a free rate quote.

For a quote on Mortality with Major Medical for your horse(s), please click on this button and fill out the form online.
Or copy these questions and email them to us with the following information.
Breed of Horse

Mare, Stallion or Gelding

Age of Horse

Use (Jumper, Dressage, Trail, etc)

Purchase Price or Value

Your Zip Code

Your Phone Number

Your Name
Email Now info@EquineQuote.com
OR
Fast Quote - We get right back to you !!!
We will contact you with the best rates and coverage's from the leading Insurance Companies !
--------------------------------------------------------------------------------------------------------------------------------------
Valuable Optional Cover

It's easy to tailor your insurance program to meet your specific needs. Choose the coverage's that are right for you from the following options which as mentioned above can be added to your Mortality policy for a nominal charge.
Major Medical Endorsement:
If your horse requires surgical or medical attention as a result of an accident, injury, sickness (Including Colic) or disease, this endorsement will reimburse you.
Surgical Expense Option:
This coverage for surgical expenses incurred to save the life of an uninsured horse if surgery is required as a result of an accident, injury, or sickness or disease.
Loss of Use Endorsement:
This coverage protects you from financial loss if your insured horse can no longer fulfill the function for which it is used, as stated in the policy.
Liability:
In addition to the Mortality and Medical insurance, you may also need Liability coverage, See "Private Horse Owners Liability" Below.
Insurance Company Application Forms and brochures for Mortality, Major Medical & Surgical
After obtaining the above quote, you will usually need to complete one of these applications and the Equine Value Justification form.
Additional Insurance application PDF's to download if needed:

(Note, no vet check required on values under $50,000.00)
---------------------------------------------------------------------------------------------------------------
We can also write coverage for the following:
Accident, Sickness, & Disease (AS&D) Stallion Infertility
Loss of Use Protection
Foal Insurance
International Trip Transit

We are very fortunate to represent many of the finest companies providing these coverages allowing us to offer very competitive rates on all of our products. For more details and questions, please contact me.


_________________________________________________________________________
PRIVATE HORSE OWNERS LIABILITY
(Sometimes required by facilities where you board a horse)
Horse owners have unique liability exposures that may not be covered under normal personal liability policies, such as a homeowners policy. We have companies that have policies to cover liability for both bodily injury and property damage to others resulting from horse ownership. Individual owners of personal or show horses who not derive an income and are not involved in commercial activities are eligible.

We represent some of the top insurance companies in North America, allowing us to offer some of the most economical rates available. Please email and ask for the current rate on the $500,000.00 or $1,000,000.00 policy.
Please print and email or fax us the application for Liability Insurance.


Rate Guide: On 1/15/2013 the rates were:
$175.00* per year for $500,000.00 ($500,000.00 CSL/Occurrence, $1,000,000.00 General Aggregate).
$275.00* per year for the $1,000,000.00 ($1,000,000.00 CSL/Occurrence, $2,000,000.00 General Aggregate).
*Rates subject to change, price includes one (1) certificate of insurance, additional copies $25.00. Please contact us for current rates.
(Completed application and copy of your signed boarding agreement needed to obtain coverage)
_________________________________________________________________________
EQUINE CARE, CUSTODY & CONTROL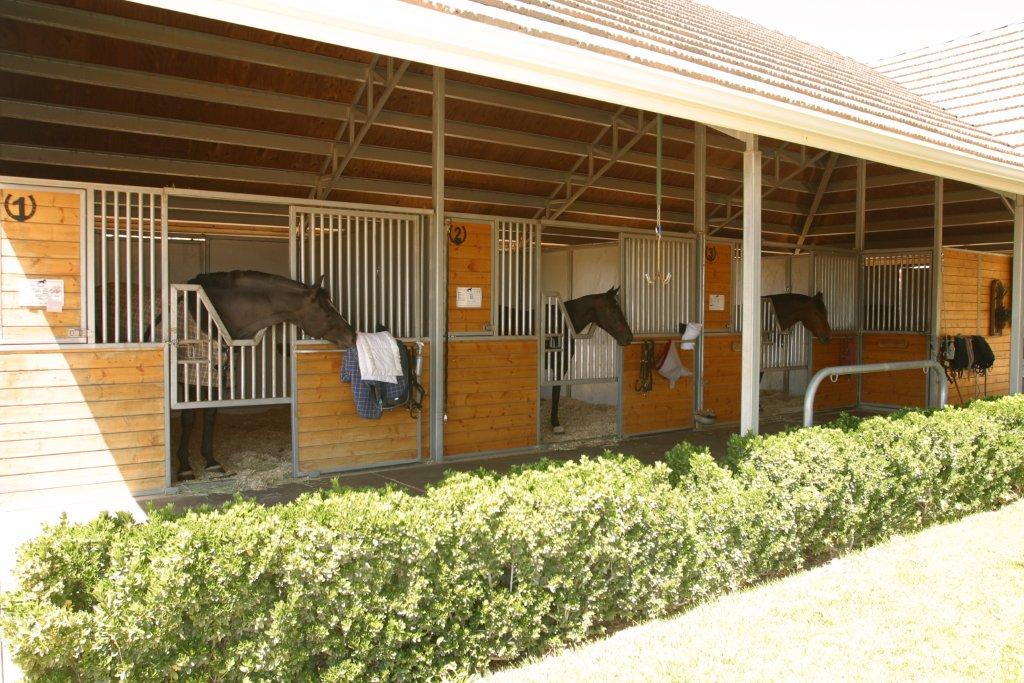 Equine Care, Custody, or Control insurance is an essential coverage for all horse operations which involve non-owned horses, including boarding, breeding and training. Standard Equine Liability Insurance excused coverage for horses in your Care, Custody or Control.
This coverage fills this void by promising to pay all sums you are legally obligated to pay for damage to non-owned horses in your Care, Custody or Control. This coverage does not apply to horses that you own or lease. Mortality Insurance is designed for these needs.
Your policy would cover up to the chosen policy limits for the injury, theft or death of the horses in your Care, Custody or Control.

Please print and email or fax us the application for a quote.
__________________________________________________________________________
Commercial Equine Liability provides the necessary liability protection for Horse related operations as listed below. Coverage is offered by various insurance companies with limits up to $1 Million per occurrence and $2 Million dollar aggregate.
Higher limits are available upon request.
Show Training

Race Training

Riding Instruction

Boarding

Breeding

Sales & Clinics
This insurance is designed to provide coverage if your horse or a clients horse causes property damage or bodily injury on or off your premises such as at a show or another facility (i.e. - instructor or trainer who travels to clients' facilities)
This coverage is important if you are engaged in commercial equestrian activities such as boarding, instruction, training, breeding or buying and selling horses. Coverage may be extended if you also engage in these activities off site, (for example - a riding, but also works out of their own location).

PLEASE NOTE: Legal liability for non owned (boarded) horses in your care is excluded from the commercial equine liability policy, this coverage is available in the form of a separate care, custody or control policy listed above..
Please call or email for the application.
__________________________________________________________________________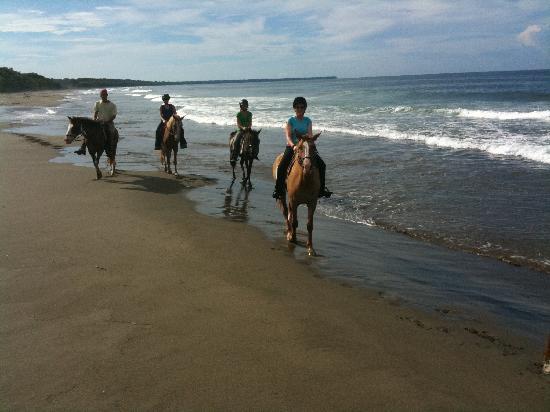 Riding clubs and their varied functions pose unique liability exposures, which need specially designed coverage tailored to these needs. The Riding Club Liability Program has the flexibility to be custom tailored to cover such exposures as premises liability for meetings and fund-raisers, trail rides, boarding, clinics and public events. (i.e. shows and parades). The policy can be written on a short-term basis for one-time events or annually.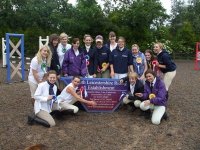 Please take into consideration that the Riding Club Liability Program does NOT protect members from each other and it DOES NOT pay claims or property damage happening to a member. Every individual member MUST carry their own personal liability insurance, including Medical, Accident, and Disability Insurance. In some cases, Home Owners Insurance may provide some protection and each individual should review their policies to have a better understanding.

Please call or email for the application.
__________________________________________________________________________
Finally !! Homeowners Insurance that includes horses in the coverage. Whether you have a small home with a two stall barn or a ranch full of horses, a Farm and Ranch Homeowner package will cover horses and equine activities that many regular homeowner policies usually exclude.
Turning your home into a boarding facility for others, get the protection you need !!!
Horses at home, has your hobby or home business grown into more than you regular homeowner insurance will cover !!!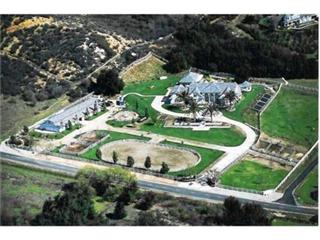 The farm/ranch policy offers both flexibility and broad protection for todays horse property owner. Whether you operate your horse facility as individual, partnership, or a corporation we can offer the necessary insurance protection that YOU need.
Coverage is also available for all of your different types of farm structures and Tenant Dwellings. From the dwellings you live in, including your contents, to your barns and other outbuildings hay barn, garage, workshop, pipe pens, mare motel, and/or arena. We can also add other types of property such as jewelry, furs, art which can be scheduled.
Loss of Use coverage provides payment for certain losses when your home is damaged and rendered uninhabitable because of an insured loss.
Scheduled Farm Property coverage provides protection the farm personal property that you specifically name. (I.e. Tack, Tractors, Equipment, ATV and/or Golf Carts)
Unscheduled Farm Personal Property coverage provides specified perils coverage such as hay, shavings, feed & misc. items usually valued at $2,000 & under for the farm personal property that you use in your farming operations.
Hay, Shavings, Feed, & Misc. Items usually valued at $2,000 & under.
For an additional premium, coverage for your farm machinery, farm buildings and structures can include accidental direct physical losses. This coverage may provide for additional losses such as partial or total collapse of farm buildings.
Farm Liability provides Liability Coverage up to the limits in the policy for damages because of bodily injury or property damage caused by an occurrence to which this insurance applies

Miscellaneous Farm Property including, entrance gates, fencing, pumps, well/well houses, signs can be added.
On a separate policy, coverage is available for personal automobiles, trucks, truck tractors, horse trailers and trailers used in farming or related to an agricultural operation. Agri umbrella liability is available, too, with limits of $1 million to $10 million for excess limits above underlying insurance for liability and business auto coverages. Higher limits are also available.

Please call or email now for more information or "Fill Out The Form" here to get started on a FREE QUOTE.

__________________________________________________________________________
Not sure what insurance you need
Please call or email and I am happy to explain the different types of Equine coverage to you.
For more information or for a free quote, please contact
Your Mane Insurance Source
Diana Humphries
Laurel Fowler Insurance Broker, Inc.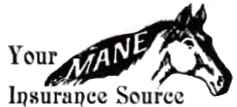 Phone (940) 324-9559

Email Now info@EquineQuote.com
*Please note: This website provides only a simplified description of coverages and is not a statement of contract. Coverage may not apply in all states. When you receive your policy please read the complete details on coverages, limits, conditions, exclusions and all endorsements.